It's Thanksgiving week! In true Amee form, I have one last minute recipe for you that would be perfect for your Thanksgiving table. After this I promise I'll embrace all things peppermint and gingerbread, but for today: Pecan Pie Cream Puffs!

Nothing says "Valentine's Day" quite like a pile of sweets! I've made dessert charcuterie boards for Fall and Christmas in the past, so making one for Valentine's Day was absolutely necessary! While I'd love to serve this up to a group of friends, that's not in the cards this year. That said, my family wholeheartedly enjoyed this Valentine's Day Dessert Board!

Here we are…the last week of January already! I guess that means it's about time to round up some Valentine's Day Desserts! Whether you celebrate the holiday or not, I say it's always a good day for decadent treats!

The end of the year is weird. My body is composed mostly of cookies and snacks at this point. I keep having to check to see what day it is, which means I'm never quite sure what I need to do on any given day. BUT I do love to reminisce a bit (yes, even *this* year), and for the blog that means checking out the Top 10 Recipes of 2020!

There are lots of recipe roundups out there for Christmas sweets, desserts, and dinner ideas, but I don't see many (any?) for Christmas Breakfasts. Planning breakfast on Christmas morning might not be something at the top of your to-do list as we enter these last few days before the holiday, but come Christmas morning you'll be glad you did! So here's my roundup of Christmas-morning-worthy breakfast recipes!




You've probably noticed by now that coffee + chocolate is my jam. I'm a big fan of this flavor combo (as you can no doubt tell with a quick search of this site). So when I was looking at all the flavors on my list of Christmas cookies and saw ZERO coffee/espresso anything, I was shocked! How could I not? As such, these Mocha Swirl Cookies were born, and added to the list!

I feel like Christmas sneaks up on me every year! You, too?? To help you get everything planned, I've included below all of my recipes that are worthy of after-Christmas-dinner dessert splendor. For you: all my Christmas Desserts!



I've had this idea for Peppermint Mocha Cookies in my brain for *years.* I finally decided that THIS is the year to make them a reality! 2020 hasn't been a great year, but with cookies like this, it's not all bad, either! 😉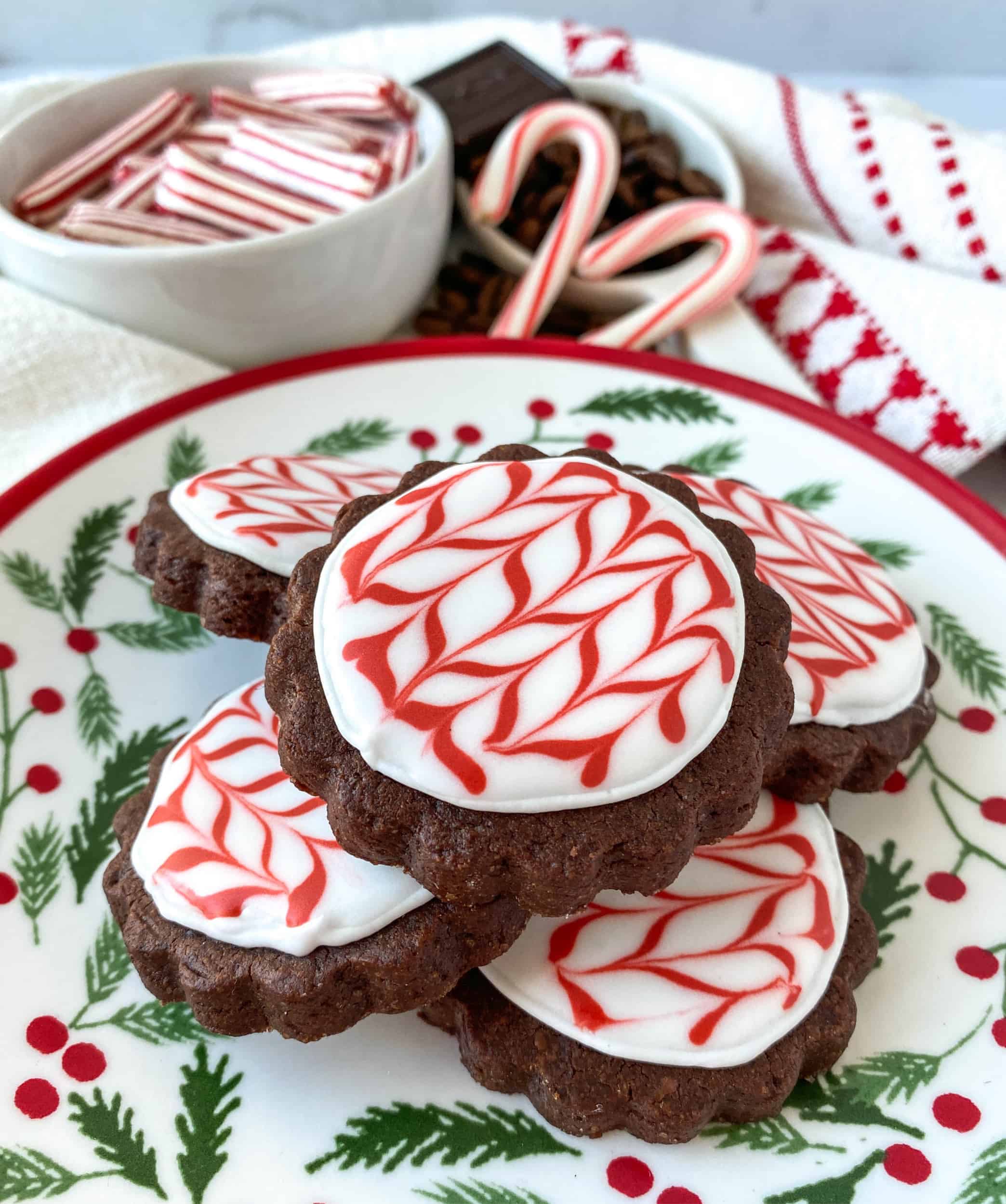 Ohhhh boy, Christmas is nearly here! Now is the time to make ALL. THE. SWEETS!! In this post I've pulled together all my recipes for Christmas Cookies (and bars and brownies!) so you can finalize your baking plans! These Christmas Cookies can be served alone, or make a variety and serve them up on a tray or pack them in gift boxes for friends and family.