Hi, I'm Amee! I'm the baking blogger, recipe developer, and food photographer behind Live to Sweet.
Here you'll find desserts made from scratch that are often unique, and always delicious! I'm inspired by seasonal ingredients and unexpected flavors. Whether it's a reimagined classic like Apple Shortcake or something you've never seen before like my Root Beer Float Cream Puffs, I'll show you how to whip them up, step by step!
A Little About Me
In addition to being a passionate baker, I'm also a high-functioning introvert, overthinker, list-maker, and baking addict. I love cooking (and science, and sarcasm, and animals), but sweets are my passion! I started Live to Sweet because I love baking from scratch and sharing my recipes with you!
My husband, Adam, and I have been married for more than 19 (!!) years. We live in our beautiful home state of Michigan with our three kiddos. I can honestly say that the only thing I'm more passionate about than baking are these amazing people. <3
I'm an environmental scientist by training. My career was high stress and long hours--which I'm suited for. Mostly. Baking became my creative outlet; a way to feel relaxed centered (I don't really relax). Sometimes you just need to bake some cookies at midnight so you're mentally and emotionally prepared for the next day. Lots of people do that, right?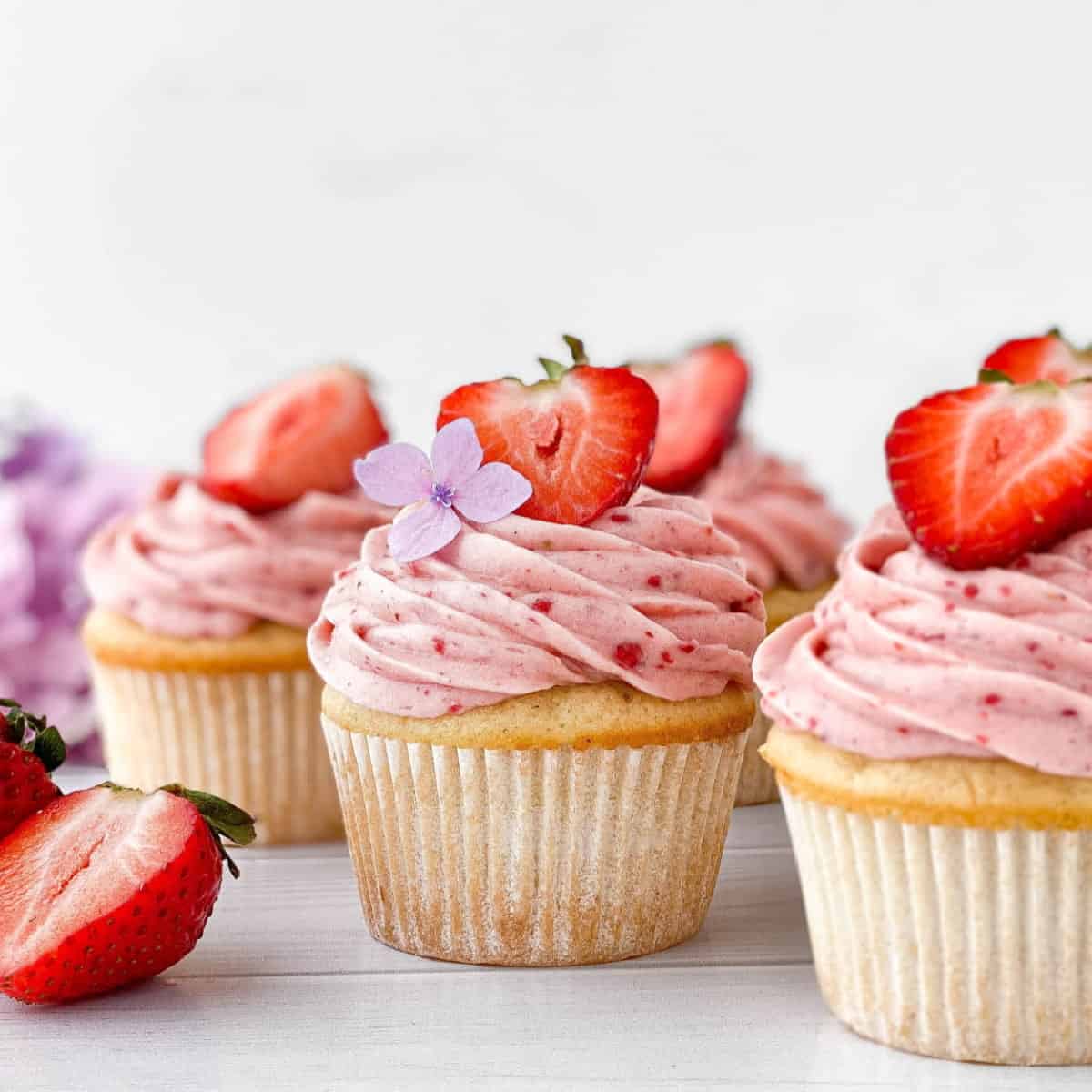 My Philosophy
I think that from-scratch baking is the most delicious, so that's my focus! My recipes use the best ingredients I can find, which results in the best flavor! Using ingredients that are local, organic, ethical, sustainable, and in-season are important to me. I also love to make sweets that maybe you've never seen before.
My philosophy on what I share with you is the following:
I won't post a recipe unless it works. Period.
I won't suggest an ingredient or product unless I love it and use it myself.
I won't be one of those food bloggers trying to sell you vitamins or toothpaste. (I've been asked to do both. Seriously.)
Follow Along with Me!
There are lots of ways to follow along with my baking adventures:
Sign up for my newsletter - I typically send my newsletter weekly--no spam ever! I include new, seasonal, and popular recipes, and include helpful kitchen tips! If you'd like to sign up, just click here and enter your info!

Email

- Reach out to me via email anytime! You can reach me at [email protected]!
My Favorite Recipes
Here they are--my all-time favorite recipes! I typically don't discriminate when it comes to baked goods (the more, the better!), but these recipes have my heart!
I hope that you enjoy my recipes, and that they inspire you to whip up something sweet for yourself!