The season is upon us, but you'll be ready for the holiday with these 10+ Delicious Thanksgiving Pies! Here are all the Thanksgiving pie recipes you need for the best holiday yet!
Pie is a must on Thanksgiving, so here are 10+ Delicious Thanksgiving Pies for your holiday menu! From pumpkin to apples to caramel, there's something here for everyone!
If you enjoy this roundup, check out my posts with 20+ Unique Thanksgiving Desserts, 30+ Fall Desserts, and 40+ Fancy Desserts!
Jump to:
Why Pie on Thanksgiving?
Pie as we know them today weren't on the menu of when Thanksgiving originated in the 17th century. However, in the late 18th century, more and more British immigrants brought their tradition of meat and fruit pies to the United States. Over time, fruit-filled pies were on more and more Thanksgiving tables. By the 19th century, pies became the standard American Thanksgiving dessert.
The Most Popular Thanksgiving Pies
According to Real Simple (using data from Instacart), the most popular Thanksgiving Pies are pumpkin, apple, and pecan! I checked a few other sources that also take into account where you live and other factors, but these three pies definitely reign supreme no matter how you slice it (see what I did there?). You'll find recipes with all three of these flavor profiles below!
Sign up!
Never miss a recipe! Sign up as a Live to Sweet VIP and receive a weekly newsletter with recipes and tips--no spam ever! Sign up here
Thanksgiving Pie Recipes
Sometimes it's nice to put a twist on tradition (Apple Date Pie) or to shake things up completely with something never seen before (Pumpkin Coconut Pie)! I also threw in a couple galettes--not to be overlooked with their easier-than-pie crust and amazing flavors!
Gingerbread Pumpkin Pie
This Gingerbread Pumpkin Pie has a classic pumpkin pie filling inside a gingerbread crust! Topped with spiced whipped cream, this pie would be perfect for all your holiday festivities!
Check out this recipe!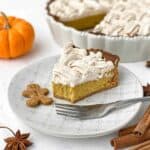 Chocolate Cherry Pie
This Chocolate Cherry Pie has juicy, fresh cherries and chopped dark chocolate in a crisp, flaky chocolate pie crust! I think the two-tone lattice gives it a little pizazz, too! 🙂
Check out this recipe!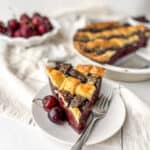 Apple Date Pie
This Apple Date Pie is a twist on tradition! Here, a classic flaky pastry crust is filled with spiced apples and the caramel flavors of dates and brown sugar!
Check out this recipe!
Cinnamon Pie
This Cinnamon Pie has a flaky pastry crust filled with a cinnamon cream cheese filling, piled high with apple cider meringue, then topped with homemade apple chips! This unique pie is perfect all Fall long!
Check out this recipe!
Rosemary Almond Apple Galette
This Rosemary Almond Apple Galette is a rustic beauty! Its sweet pastry is filled with homemade almond paste, apples, and rosemary sugar!
Check out this recipe!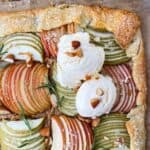 Kahlua Brownie Pie
A decadent dark chocolate Kahlua icebox pie with brownie crust, topped with three flavors of whipped cream!
Check out this recipe!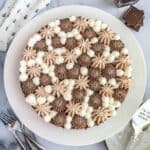 Pumpkin Coconut Pie
This dreamy Pumpkin Coconut Pie puts a Fall spin on a classic! The filling is a coconut cream/pumpkin spice custard, topped with cinnamon-vanilla whipped cream, toasted coconut, and candied pumpkin seeds!
Check out this recipe!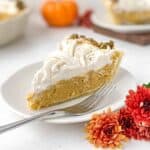 Hazelnut Fig Galette
This Hazelnut Fig Galette has a sweet pastry crust filled with homemade hazelnut paste, topped with figs drizzled with honey and vanilla bean paste! Absolutely fantastic served with a dollop of crème fraîche!
Check out this recipe!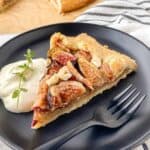 Turtle Pie
This Turtle Pie has an Oreo crust filled with a dulce de leche cream cheese filling, and topped with vanilla bean whipped cream, chocolate, more dulce de leche, and toasted pecans!
Check out this recipe!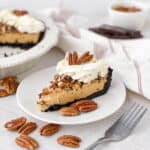 Chocolate Coconut Pie with Dalgona Coffee Topping
This Chocolate Coconut Pie has a toasted coconut pastry crust filled with dark chocolate custard, topped with dalgona coffee swirled with whipped coconut cream! It's toasted coconut meets a mochaccino and I am HERE for it!!
Check out this recipe!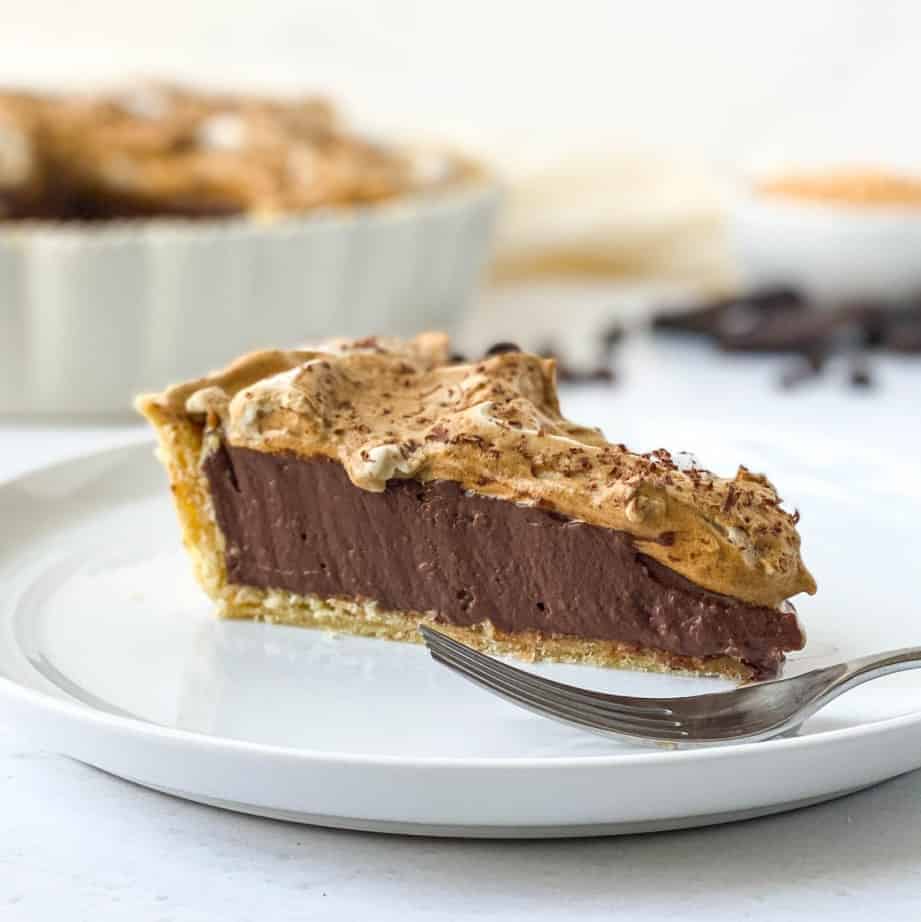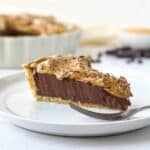 Mini Apple Cranberry Pies
These little beauties are like apple pie and cranberry sauce had a baby. A delicious baby.

Check out this recipe!
Salted Caramel Apple Pie
This Salted Caramel Apple Pie is a twist on a classic! I took a delicious, comforting apple pie and filled and topped it with homemade salted caramel sauce!
Check out this recipe!
So there you have it! This roundup has 10+ Delicious Thanksgiving Pies, but you know that I'll have more to add down the road! Let me know what you think, I'd love to hear from you! Reach out in a comment below or reach out to me on Instagram.
Other Posts You May Like
Updated 11/12/2023