If you love dark chocolate half as much as I do, you need to check out these 15+ Decadent Dark Chocolate Recipes! Flavorful and luxurious, you'll want to make them all!
Discover 15+ Decadent Dark Chocolate Recipes that will satisfy your sweet tooth and elevate your dessert game! From rich and velvety cakes to chewy brownies and fudgy truffles, these recipes are perfect for any occasion. Indulge in the intense and complex flavors of dark chocolate and impress your guests with these crowd-pleasing treats!
If you enjoy this post, check out my posts with 40+ Unique Desserts, 20+ Best Berry Desserts, and 10+ Delicious Caramel Desserts!
Jump to:
What is Dark Chocolate?
Cacao is raw, unprocessed cocoa beans. Generally speaking, dark chocolate is contains between 35% and 90% cacao along with cocoa butter and sugar. Because of the high percentage of cacao and less additives (no milk and less sugar), dark chocolate has a deeper chocolate flavor than milk chocolate.
There are two types of dark chocolate: semi-sweet and bittersweet. It's up to each individual manufacturer to decide the percentage of cacao to be used and label their chocolate as one kind or the other. Typically, bittersweet chocolate has a higher percentage of cacao and is less sweet than semi-sweet chocolate. You can use either semi-sweet or bittersweet chocolate interchangeably.
Why Use Dark Chocolate?
Because dark chocolate is less sweet than other chocolates, recipes using dark chocolate are decadent with deep chocolate flavor. The bitterness of the dark chocolate complements and balances the sweetness in desserts while remaining rich and luxurious. And, since dark chocolate doesn't contain milk, it's perfect for vegan recipes! (Note: none of the recipes presented in this post are vegan.)
And, if you need more reasons to eat dark chocolate, there are even health benefits that are backed by science! Dark chocolate has been found to improve brain function, protect against heart disease, improve mood, promote beneficial gut bacteria, and contains helpful minerals and antioxidants!
Just keep in mind that these reported health benefits are from eating chocolate that contains at least 70% cacao, and that the positives of eating chocolate must be weighed against the calories, fat, and sugar from the chocolate.
How to Choose Dark Chocolate
Here are a few key factors to consider when choosing dark chocolate:
Check the percentage of cocoa solids (cacao). The higher the percentage, the more intensely flavored and bitter the chocolate will be. If you prefer a milder taste, look for dark chocolate with a lower percentage of cocoa solids.
Pay attention to the ingredients list. The best dark chocolate will have the fewest ingredients. You'll also want to avoid chocolate that contains additives, artificial flavors, or trans fats.
Look for organic, fair trade chocolate. Brands of chocolate that support sustainable and ethical practices help to ensure that chocolate is available in the future, and that those growing the cacao are appropriately compensated and no slave labor is used.
Consider the origin of the chocolate. Different growing regions can produce varying flavors and textures. Experiment with different brands and varieties to find the one that suits your personal taste preferences. For example, chocolate originating from Madagascar has berry and citrus notes, whereas Mexican chocolate is more earthy.
Substituting Dark Chocolate
Some recipes don't specify what type of chocolate to use, and you can use what you prefer and/or have on-hand. If you're wanting to use dark chocolate but don't have any in your pantry, try these substitutions:
Unsweetened Chocolate + Sugar: Add one tablespoon of granulated sugar to one ounce of unsweetened chocolate for the equivalent of one ounce of semi-sweet chocolate.
Unsweetened Cocoa Powder + Sugar + Butter: Combine one tablespoon of cocoa powder with 2 teaspoons of granulated sugar and 2 teaspoons of melted (unsalted) butter for the equivalent of one ounce of semi-sweet chocolate.
How to Store Dark Chocolate
Dark chocolate should be stored in a dry, cool, dark place. For me, my pantry is an ideal spot. Just ensure that you're not storing it in the refrigerator or near a heat source, and that it's safe from moisture. Dark chocolate will keep for 1-2 years if stored properly.
If you live in a warm climate, making refrigerating your chocolate a must, dark chocolate will keep (well wrapped to avoid absorbing food odors) for 3-6 months.
Dark Chocolate Recipes
So now that we've talked so much about dark chocolate, is your mouth watering like mine?? Without further ado, here are 15+ recipes to showcase the goodness of dark chocolate! You'll want to make all of these dark chocolate desserts in short order!
Cakes and Cupcakes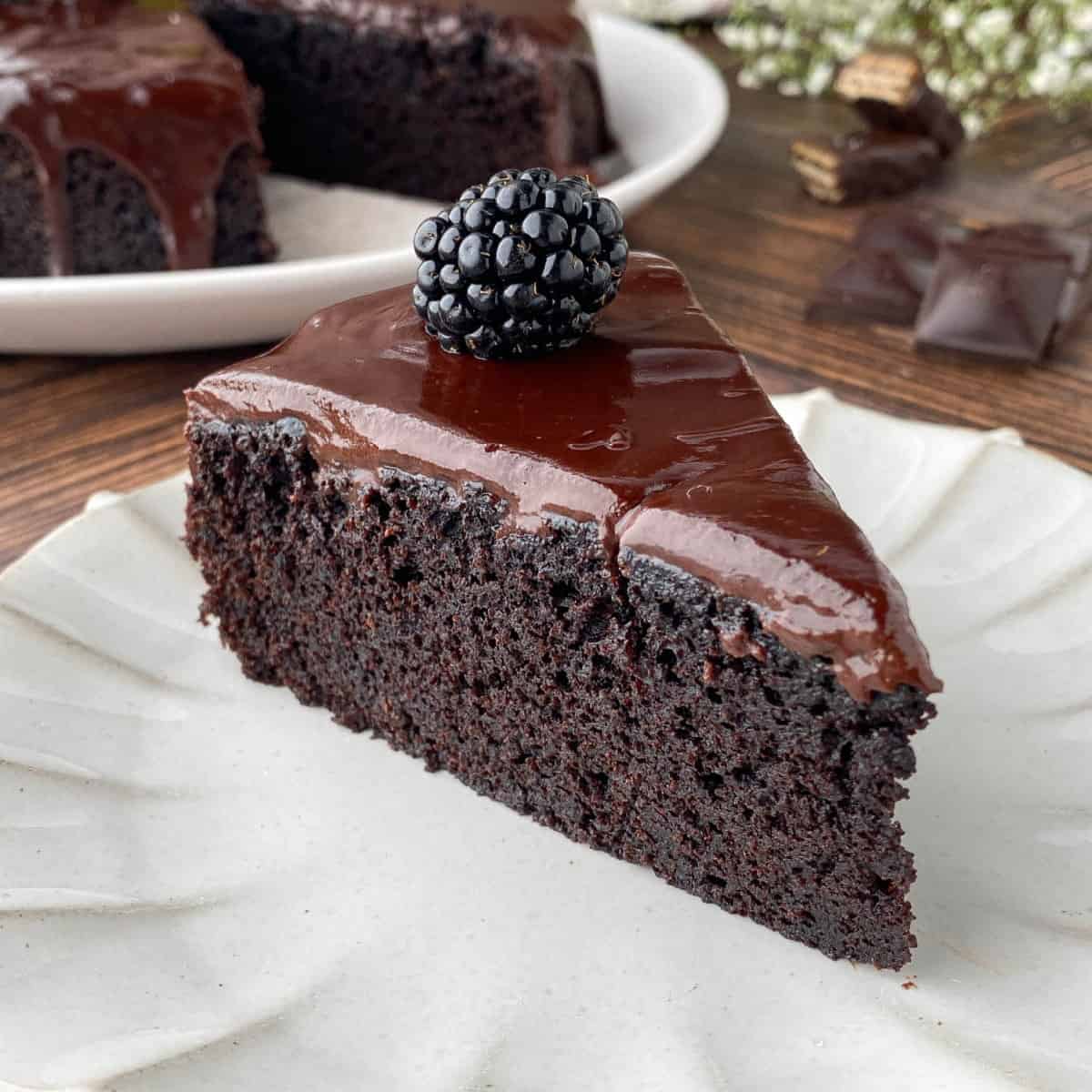 Cookies and Bars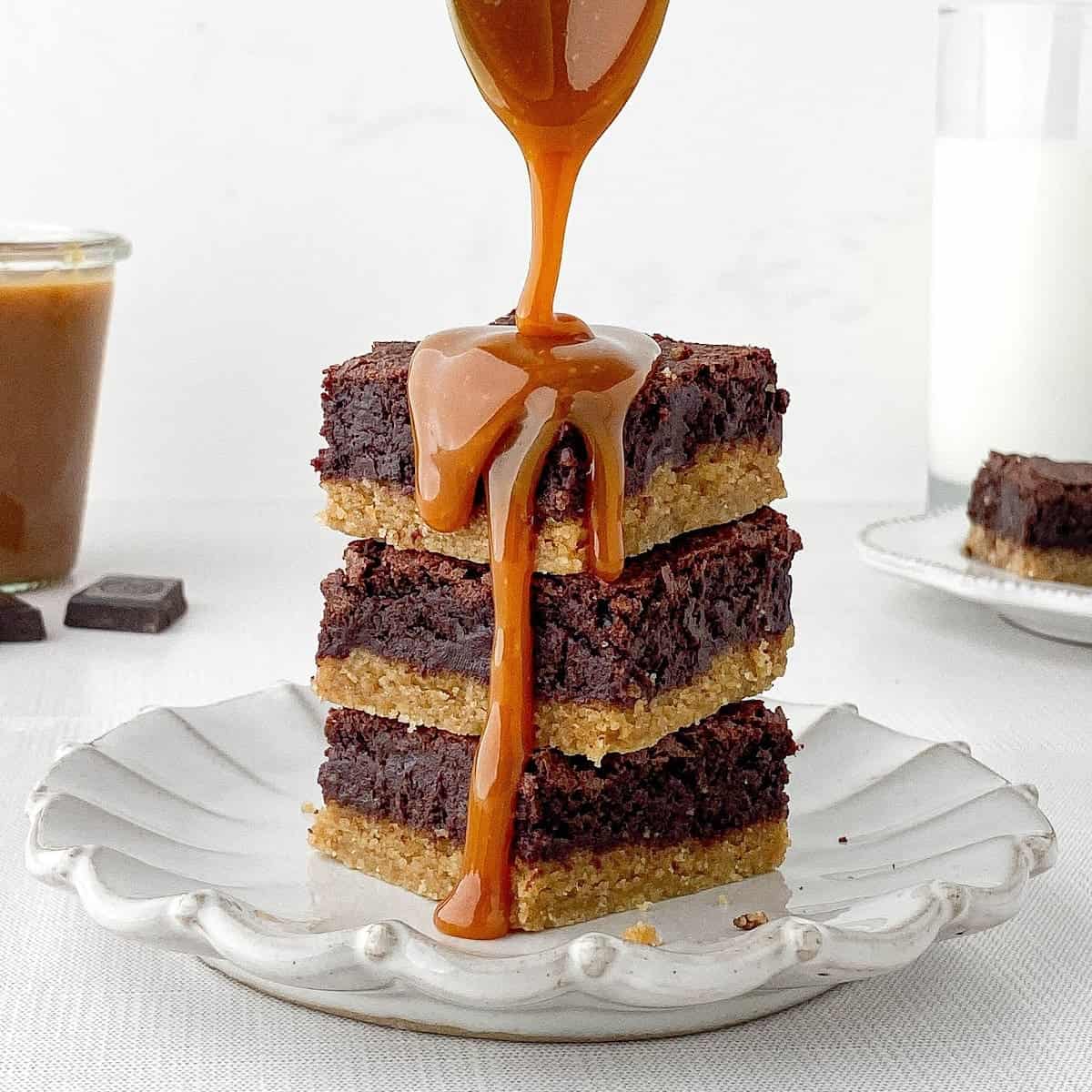 Pies
More Dark Chocolate Recipes
Other Posts You May Like
Updated 4/20/2023