Coffee and desserts are a match made in heaven, so you're going to love these 10+ Coffee Desserts! From pie to cookies to cupcakes, there's something for everyone in this list!
This post may contain affiliate links, and as an Amazon Associate I earn from qualifying purchases. I'll never link to anything I don't use and love! Click here for full disclosure and privacy policy.
The bold, comforting flavor of coffee is irresistible, as are these 10+ Coffee Desserts! Whip up these recipes and have them in place of--or along with--your daily cup of joe!
These recipes have coffee or espresso included as a main flavor component, so you'll get all the bold and silky coffee flavor up front. Coffee lovers will not be able to resist!
If you enjoy these recipes, check out my posts with 40+ Unique Desserts, 25+ Colorful Desserts, and 15+ Dark Chocolate Recipes!
Jump to:
Why Does Coffee Go So Well With Desserts?
Coffee is definitely something that graces most peoples' kitchens and workplaces in the morning, but you see coffee associated with dessert nearly as often! The bitterness of coffee is a natural balance to sweet desserts, so it's no wonder they're enjoyed together!
Most of my recipes use espresso powder to give the desserts their coffee flavor. This is because it is easy to incorporate, tastes strongly of coffee (so a little goes a long way!), and it can be added without much, or sometimes without any, additional liquid. Check the individual recipes for more detail on this ingredient!
Flavors That Go With Coffee
Some folks are very serious about their coffee, and would never dream of adding any flavors to it. Others, it seems, prefer a cup of flavored creamer with a few drops of coffee in it.
For the purposes of creating dessert recipes, however, I want a nice balance of coffee and complementing flavor(s).
Here are some flavors that pair beautifully with coffee:
Chocolate - whether milk, dark, or white chocolate, it pairs well with coffee!
Vanilla
Nuts, especially hazelnut and almond

Caramel

Cinnamon
Pumpkin Spice
Mint
Coconut
Fruit - Especially berries and stone fruits, but I also like to pair with apples as well (like in my Caramel Apple Macchiato Bars).
While I don't have all of these flavors covered in my recipes below, you will see a good many of them!
Coffee Dessert Recipes
So here they are! These are all the Coffee Dessert recipes I have on the blog, here to satisfy your coffee cravings! I can't wait to add more to this list!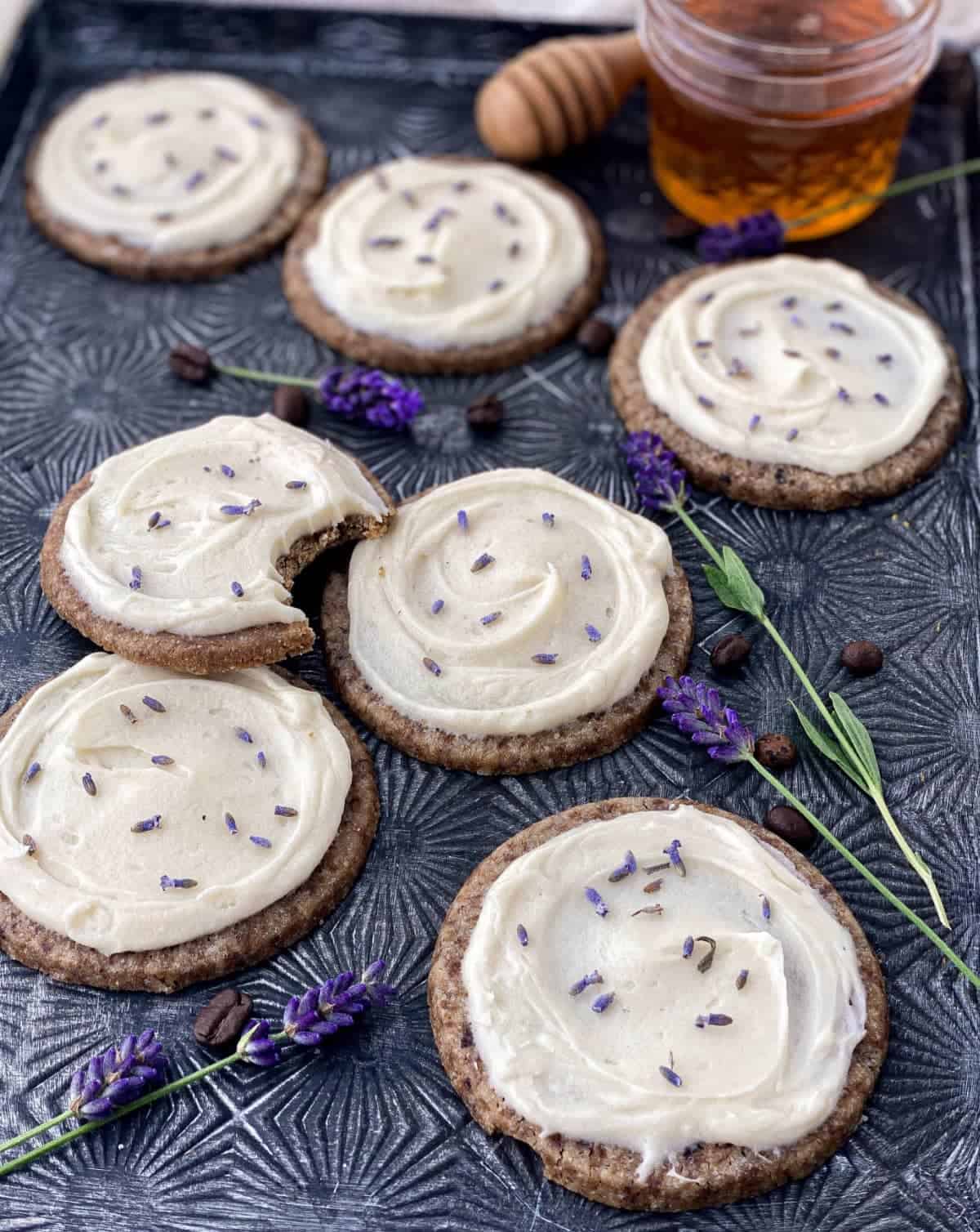 Other Posts You May Like
Updated 8/23/2023