If you're like me you're finalizing your Easter plans this weekend! Look no further–here are all my best Easter Desserts for you! Whether you want to go fancy schmancy (see the Vanilla Cake with Berry Buttercream!), fun and whimsical (Homemade Peeps!), or somewhere in-between, I've got you covered!
I've broken my Easter Desserts into the following categories:
Cakes & Cupcakes
Pies & Tarts
Cookies
Everything Else!
There's a little something for everyone in this recipe roundup!
Cakes & Cupcakes
These Ginger Carrot Cupcakes are a classic with a twist! Frosted with a sweet-and-spicy ginger cream cheese frosting, and topped with crystallized ginger!
This Strawberry Angel Food Cake is so light and fluffy! The slight pink hue and serious strawberry flavor are thanks to freeze-dried strawberries, pulverized to a powder and added right the the cake! Also delicious using freeze-dried blueberries or raspberries!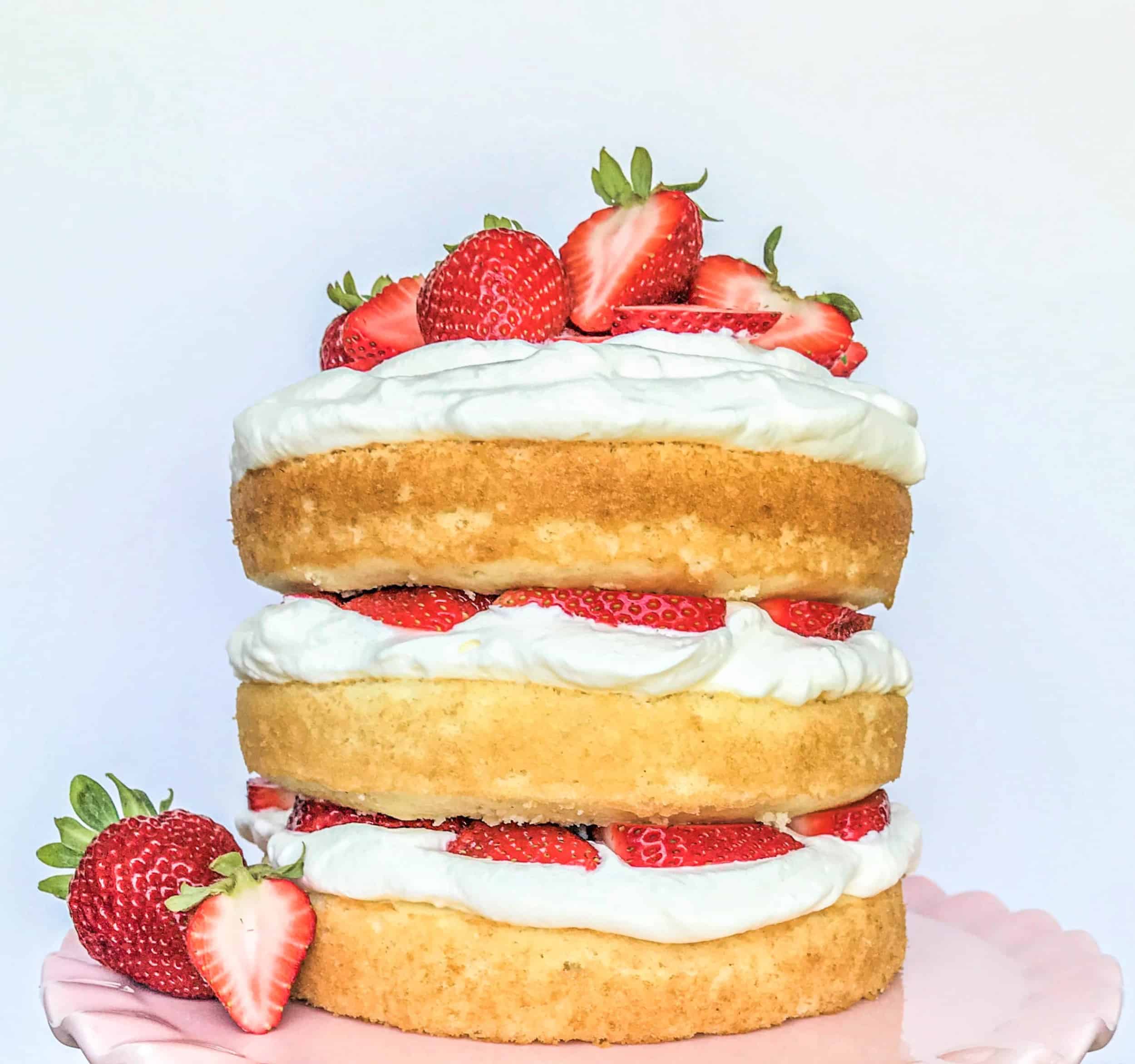 This Strawberry Shortcake Layer Cake has three layers of light, tender yellow cake with fresh whipped cream and strawberries! Helloooo Spring! <3
This Vanilla Cake with Blackberry Buttercream is so tender and delicious! The vanilla cake layers are so flavorful, and the pairing with fresh blackberry buttercream makes it an absolute dream!
These Mini Lemon Meringue Pound Cakes are a lemon-lover's dream! Sweet and tart, these tender lemon cakes are covered in lemon syrup and topped with toasted meringue!
This Vanilla Cake with Berry Buttercream is three layers of tender, flavorful vanilla cake with strawberry, raspberry, and blueberry buttercreams! With flavor boosts from vanilla bean paste (my fave!) and freeze-dried berries, you're going to want to make this one time and time again!
These Honey Lavender Cupcakes are honey cakes topped with luscious lavender buttercream. Delicately flavored with the perfect amount of sweetness, you'll want two!
This Funfetti Wacky Cake got added to my list of Easter Desserts when Easter fell during the beginning of the pandemic, and the grocery store shelves were bare. It's so good, I'm keeping it in the list! This cake uses no milk, butter, or eggs (not including the buttercream)! This delicious vanilla cake is golden in color because I used coconut sugar, but you can use any sugar you like!
Pies & Tarts
This Blackberry Lemon Meringue Pie has a classic pastry crust filled with whipped blackberry ganache and homemade lemon curd, then topped with a MOUNTAIN of toasted honey meringue! These bright colors and flavors are just perfect for Easter!
Cookies
These Strawberry Sugar Cookie Cups are sweet, chewy sugar cookie cups filled with homemade strawberry mousse! You neeed these!
These Black-Bottom Coconut Macaroons are baked to soft, chewy perfection, then dipped in dark chocolate. I don't know what it is about Easter and coconut, but these babies fit right in! (P.S. Someday I'll reshoot these beauties and get a better photo, but not today.)
These Chocolate Chip Shortbread are packed with chopped dark chocolate and sprinkled with sea salt. They're a crisp, buttery, sweet-and-salty dream! These bunny butts are all ready for Easter!
Everything Else!
These Blueberry Meringues are crisp and sweet with the flavor of blueberry thanks to freeze-dried blueberry powder. To balance the sweetness of the meringue, I dipped them in dark chocolate…because chocolate.
These Strawberry Shortcake Cream Puffs are a classic in cream puff form! These cream puffs are filled with homemade vanilla bean whipped cream and fresh strawberries!
These Lemon Lavender Madeleines are delicately-flavored lavender cakes dipped in a sweet-tart lemon glaze. These elegant little cakes look so impressive, but are so easy to make!
This No-Bake Lemon Cheesecake are tender, baked vanilla bean doughnuts coated in strawberry powdered sugar! These pink gems will have you thinking Spring!
Last, but certainly not least, why not try your hand at Homemade Peeps? These cuties are soooo much more delicious than what you find at the store! Made with only a few ingredients and flecked with vanilla bean, you'll never go back to store-bought again!
I hope you have the sweetest Easter with this roundup of Easter Desserts! Happy Easter to you and yours! <3
Other posts you may like:
Updated 3/26/2021